Golf coaching is all about you and what you want to get out of your game. We pride ourselves on being good listeners and aim to provide the best possible professional advice, whilst ensuring each lesson is tailored and enjoyable for the golfer.
Why Coaching?
We're passionate about helping you play better golf. That could be the beginners that we teach staring out in the game by creating good habits with sound fundamentals right through to the elite/professional golfers that we work with.
Every golfer enjoys the game more when they're hitting good shots and playing well. This is our mission for you.
Think back to your last few rounds and try to pinpoint an area that cost you shots…
Maybe, you had too many three-putts as a result of poor distance control? Or did you miss too many fairways to the right meaning you had to chip out sideways? It could be that you play well in practice rounds with your friends but struggle to replicate that in competitions?
Through our experiences in the game and our PGA education, we appreciate that every golfer is different. That's why we offer a range of lessons and packages to suit everyone.


We use TrackMan 4 and video analysis on all the lessons that we deliver allowing us to give you the student ultimate feedback helping you to understand and visualise the task in question.

Lessons will cover:
Golf Fundamentals
Swing Basics
Short Game
Long Game
Course Management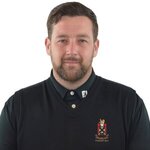 John O'Neill - PGA Professional
---
Tied 11th finish in my first PGA Order of Merit event. Shooting -1 in round 2 off the 7,000 yard blue course. And an 8th place finish in the Pro-Am on Tuesday. Looking forward to seeing what John and I can work on over the winter to make this a regular occurrence….
James Houghton - Visitor
I am a PGA trainee and recently change my golf coach to John O'Neil at Helsby GC. I therefore have been really impressed with Johns communication levels before, during and after my sessions, his explanation and demonstration are one of a high standard and I feel they are very easy to adapt to and understand. One of the things I am impressed with is the follow up what's app video analysis of the session, which I can always refer back to at any point. This shows me how committed and professional he is. I would therefore recommend John to any of my fellow peers.
Ste McCiver - Visitor
72-6-66 today. I can't thank John enough, we've worked on an awful lot over the last few months but I'm now reaping the rewards ! Can't thank this man enough, he's an absolute messiah when it comes to teaching ! Thanks mate
Marc Stoneley - Club Member
I turned to John to help get my love of the game back, with years of shear brilliance to out and out topping of the ball off the tee I had become disillusioned with my game. Not only has John got me hitting the ball he has more importantly got my love of the game back. With his approach and knowledge of the swing along with his humour he has instilled some positive actions with practice drills to back them up when alone on the range. Thanks for all your help in helping me get back to the game that I once enjoyed.
Richard - Visitor